Orange Crowned Warbler - Ojai
Bird photography ~ Finding the beauty around us - Image Showcase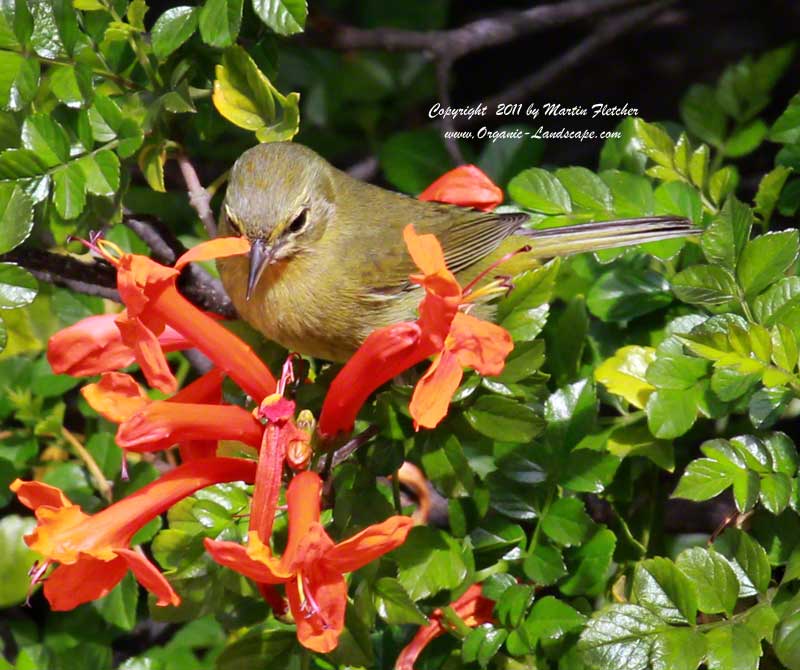 Orange Crowned Warbler ~ Photo taken at a private residence in Ojai, CA.
Original image 18.1 Mp - Cropped image 1256 x 1052 pixels
I noticed this warbler moving through the bush next to me while I was photographing some House Finches and Lesser Goldfinches on a nearby rosemary. I was amused that the Orange Crowned Warbler was bobbing and weaving through the orange flowers of the Cape Honeysuckle. I always think it nice when the birds sneak up on me rather than the other way around.
Photographs by Martin Fletcher
Organic-Landscape located at:
2076 Los Encinos Rd
Ojai CA 93023

Copyright © 2005 Organic-Landscape.com
Last modified: September 6, 2016