Lesser Goldfinch - Ojai
Bird photography ~ Finding the beauty around us - Image Showcase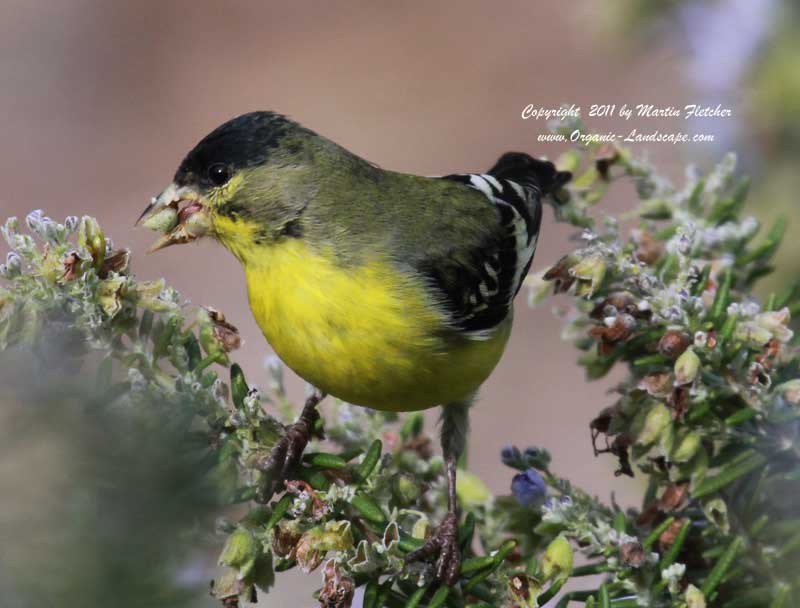 Lesser Goldfinch - Ojai, California.
Original image 18.1 Mp - Cropped image 2380 x 1908 pixels
A group of Lesser Goldfinches and a few House Finches were gleaning bugs and eating rosemary flowers together. While I was busy photographing them an Orange Crowned Warbler crept up on me through the Cape Honeysuckle.
Photographs by Martin Fletcher
Organic-Landscape located at:
2076 Los Encinos Rd
Ojai CA 93023

Copyright © 2005 Organic-Landscape.com
Last modified: September 6, 2016