Western Diamondback Rattlesnake - Carrizo Plain National Monument
Reptile and Amphibian Photography ~ Finding the beauty around us - Image Showcase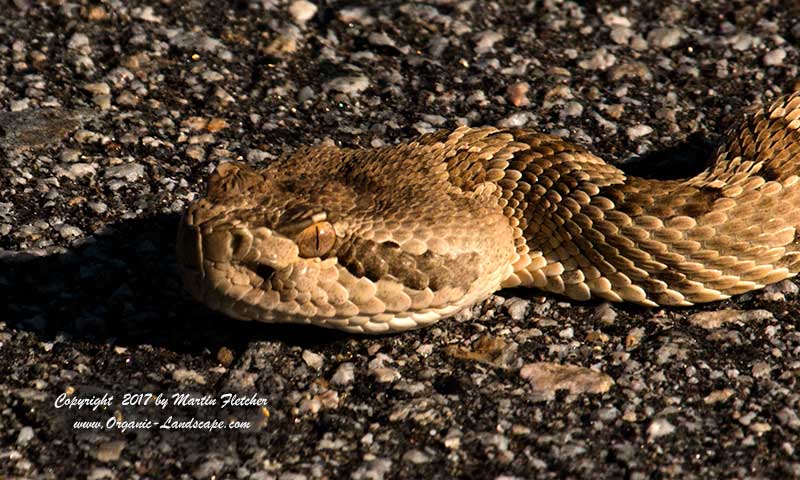 This Western Diamondback Rattlesnake was found warming itself in the late afternoon sun on the road at Carrizo National Monument, California. The Western Diamondback Rattlesnake can only strike to about half its length. The snakes are cautious and really don't want to waste their venom on you since you are way too big to eat. Best to keep a distance and give them a chance move on. The Western Diamondback Rattlesnake is sometimes confused at first glance with a gopher snake. Note the differences in the shape of the eyes, and head, and hey if there is a rattle down there you can be pretty sure of your ID.
Original image 20.1 Mp - Cropped image 2000 x 1200 pixels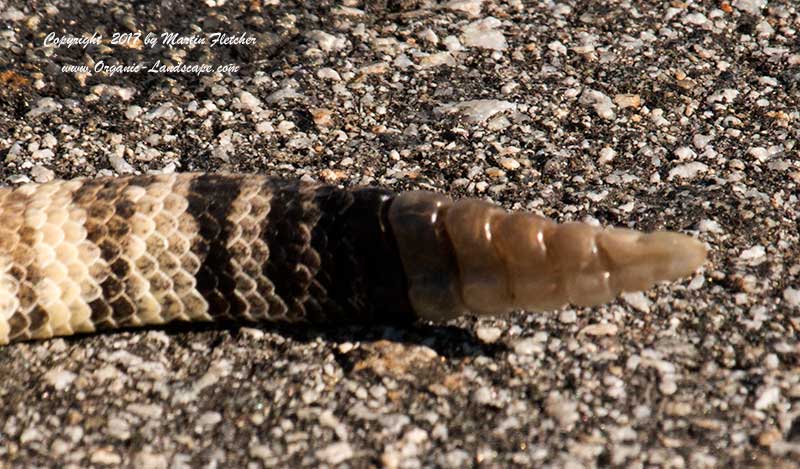 Western Diamondback Rattlesnakes add a new link to the rattle with each annual molt. They will give a polite rattle if they are concerned about something too close to them most of the season sometimes excepting the period just after molting when they come out of hibernation.
Original image 20.1 Mp - Cropped image 1776 x 1042 pixels
Photographs by Martin Fletcher
Organic-Landscape located at:
2076 Los Encinos Rd
Ojai CA 93023

Copyright © 2005 Organic-Landscape.com
Last modified: April 10, 2017