Peregrine Falcon | Douglas Family Preserve
Bird photography ~ Finding the beauty around us - Image Showcase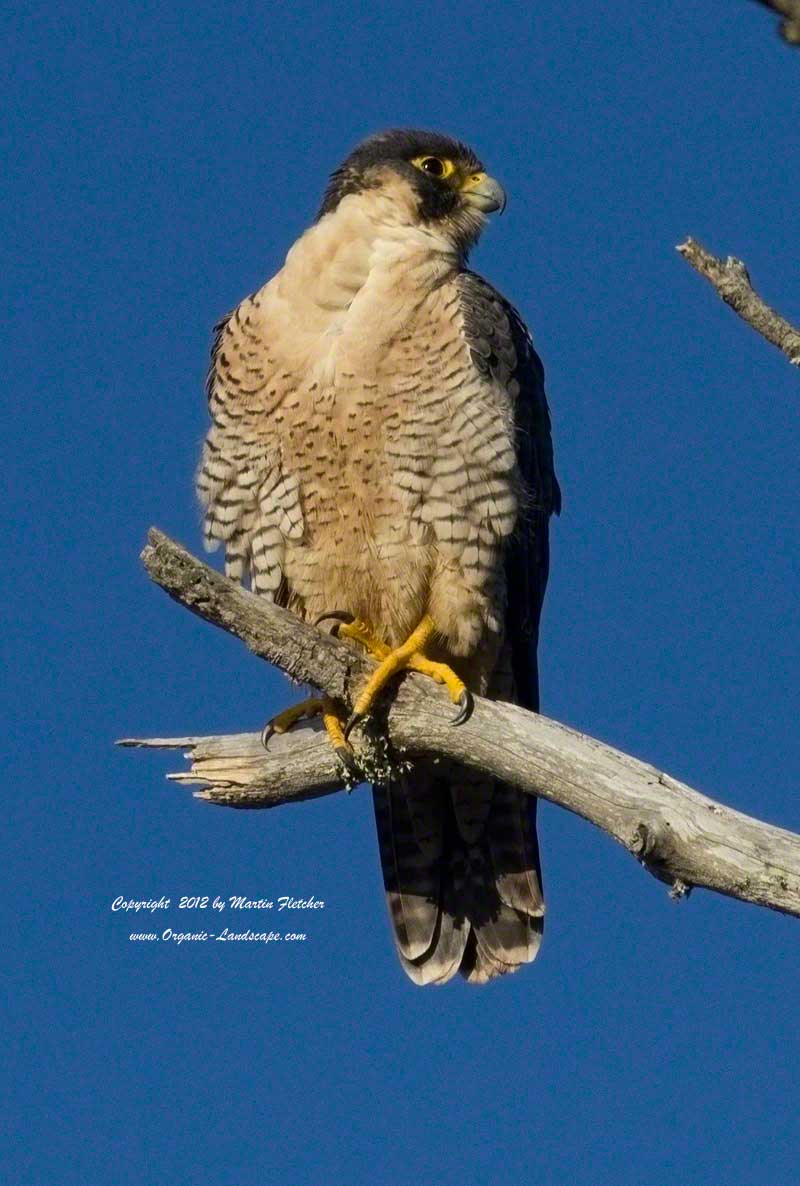 Peregrine Falcon photo taken at Douglas Family Preserve, Santa Barbara, California.
Original image 18.1 Mp - Cropped image 1104 x 1636 pixels
The goal was to find and count the Monarch Butterflies and roosting for the Winter at the Douglas Family Preserve. That didn't go so well this time, no butterflies were found. To the good, this Peregrine Falcon was surveying the Preserve and had a fine veiw of Arroyo Burro State Beach below.
Photographs by Martin Fletcher
Organic-Landscape located at:
2076 Los Encinos Rd
Ojai CA 93023

Copyright © 2005 Organic-Landscape.com
Last modified: September 6, 2016