Cooper's Hawk - Elwood Beach
Bird photography ~ Finding the beauty around us - Image Showcase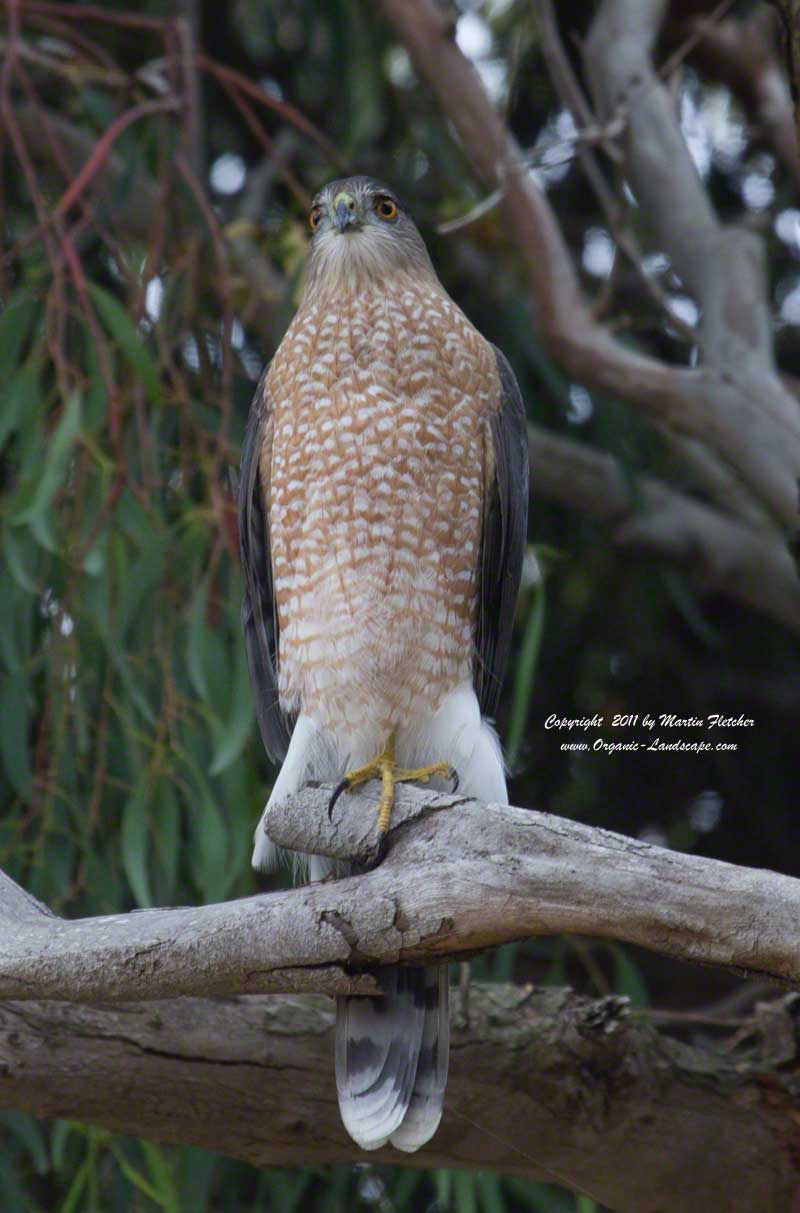 Cooper's Hawk photo taken at Elwood Monarch Grove on the bluffs above Naples Reef, Goleta, California.
Original image 18.1 Mp - Cropped image 1696 x 2572 pixels
A hike along the bluffs next to the Elwood Monarch Grove included a Cooper's Hawk encounter that more than made up for not seeing a single Monarch Butterfly. It is early for the Monarchs to come to roost in October but I was hoping. I hiked on out to the bluffs, while passing some Eucalyptus trees a small hawk circled into and through the trees, landing on a branch just on the other side of the access road. To say I was excited would be to terrifically understate my condition. I think the Cooper's Hawk just wanted to check his reflection in the lens. Then he decided to pose and give me the good profile. Trying to keep a happy dance subtle enough not to scare off the birds was surely my biggest challenge. I hiked on finding a Say's Phoebe on a wire..
Photographs by Martin Fletcher
Organic-Landscape located at:
2076 Los Encinos Rd
Ojai CA 93023

Copyright © 2005 Organic-Landscape.com
Last modified: September 6, 2016